Posted Monday, October 17, 2011 10:23:36 AM
I have not written on here in 8 months, mainly due to the fact that I just don't have much spare time anymore. However, an experience with FTD has left me with a lot to say and a lot to complain about. Let me start off by showing you a picture of what I ordered from FTD's website: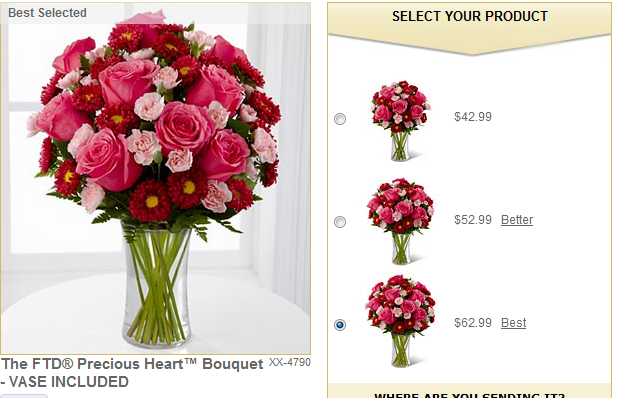 This bouquet, called the "Precious Heart" bouquet, looks great in the FTD photo. I selected the "Best" quality bouquet expecting to receive what is shown in the photograph. However, this is what I received: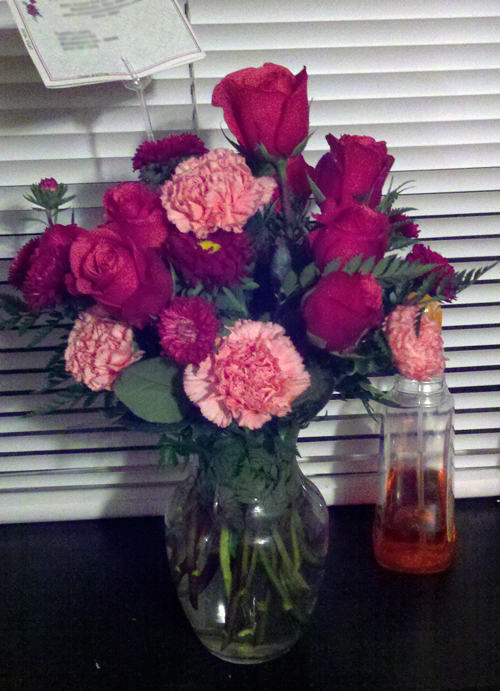 Looks like my order is missing a few flower's, doesn't it? Maybe it looks like they accidentally made me the lowest quality product (the $42.99 one shown on their website). Nope. That isn't the case. In the item description on FTD's website they state:
GOOD bouquet includes 11 stems.
BETTER bouquet includes 15 stems.
BEST bouquet includes 19 stems.
How can a company show a picture of an arrangement with AT LEAST 40 flowers (and that's just what I can count on one side!), when they are only going to send you 19? They clearly have 3 options for this arrangement, $42.99, $52.99, and $62.99 all with pictures different from one another. Even the cheapest arrangement shown on their website has more flowers on it than the "Best" one that I ordered. In fact, it is impossible to even order a bouquet that would look like the ones shown in FTD's photographs, as they don't have an option for an arrangement made of 80 flowers, which is how many I estimate are in the "Best" quality photo.
I checked other arrangements on their site, thinking that maybe this one was just a mistake. It was not. Every arrangement on FTD.com is done the same way, a HUGE arrangement is shown, but in the item description the number of stems listed is only a fraction of what is depicted.
I have contacted FTD.com and want to hear their side of the story. I want to see how they can justify showing pictures of arrangements with 80 flowers but only delivering arrangements with 19 flowers. This is a gross misrepresentation of the facts and is an example of false advertising at its finest. This is the type of thing that brings about class action lawsuits, and FTD may soon have one on its hands if they cannot change their deceptive marketing behavior.
---
View Comments
There are 91 comments on this article
Kelly Book
(2 months ago)
mike whitehead
(4 months ago)
your daddy
(9 months ago)
Floral designer
(11 months ago)
Thelma Fuller
(1 year ago)
Jeannie Graham
(1 year ago)
Jeannie Graham
(1 year ago)
Virginia E Brown
(2 years ago)
Flower Farm
(2 years ago)
jason freely
(3 years ago)
Bob Labulax
(3 years ago)
flower lover
(3 years ago)
flower lover
(3 years ago)
Rosemary Miner
(3 years ago)
Bill Miller
(4 years ago)
Paul Dychkowsky
(4 years ago)
Scott Gould
(4 years ago)
Jos. Santoli, Esq.
(4 years ago)
1 rueful ex-FTD customer
(4 years ago)
Gail Choate
(4 years ago)
Valerie Matthis
(5 years ago)
Ann M McCarron
(5 years ago)