Posted Monday, July 14, 2008 4:04:11 PM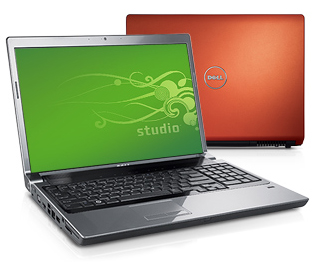 So, I've been using a Sony Vaio that I borrowed from work for quite some time now, and while it works... it just, doesn't work well. It has all sorts of problems, both hardware and software related, like the fact that AC terminal is loose so the power cord falls out ALL the time.
Over the weekend I decided it was time to get a
good
laptop that I can use and get my work done without the constant hassle of the one I currently use. After much research and debate I went with a Dell Studio 17 model, then customized it to my liking. Here's what I went with:
Intel® CoreTM 2 Duo T9300 (2.5GHz/800Mhz FSB/6MB cache)
4GB Shared Dual Channel DDR2
Hi-Res, Glossy Widescreen 17.0 Inch Display (1920x1200)
256MB ATI Mobility Radeon HD 3650 Video Card
250GB SATA Hard Drive (5400 RPM)
85Whr Lithium Ion Battery (9 cell)
Integrated Finger Print Reader
Wireless-G Network Card
Windows Vista Ultimate Edition
It won't be here until the end of the month, but when I get it I'll write a follow-up review of it.
---